40 SHARES Share on Facebook Tweet Follow us Save Share Share Share Share Share Share Share Share Custom Custom Custom Custom Custom What is the best gaming PC for World of Warcraft? The best gaming
What is the best gaming PC for World of Warcraft? The best gaming pc will depend on many factors. You'll want to find the best gaming monitor for WoW and the best gaming speakers too. If you prefer more portability, than the best gaming laptop for WoW might be for you.
A gaming pc will require a good monitor and graphics card. Everyone's needs are different because it depends on what type of games you prefer to play. Gaming is a fun and relaxing hobby. Some games can be played competitively and require the fastest gaming PCs and monitors on the market.
A gaming PC is a large investment, so you'll want to be sure that you purchase the right one. Getting a gaming pc is exciting. You can utilize a gaming pc for more than just gaming. Creating 4k videos, streaming on twitch, or editing photos are all fun activities you can do on a gaming pc. A new gaming pc can introduce you to new hobbies.
Competitive gaming requires a good pc and the right gaming monitor. World of Warcraft Classic and Retail WoW both require different specifications to run. Check out the best gaming PC for World of Warcraft below.
Affiliate Disclosure:
Also, you should know that since I share awesome products with people like you, naturally my content may contain affiliate links for products I use and love. If you take action (i.e. subscribe, make a purchase) after clicking one of these links, I'll earn some coffee money (or game time *gasp*).
As an Amazon Associate, I earn from qualifying purchases. For more information, please refer to Paid for Advertising.com which explains affiliate marketing in more detail.
What Does a Good Gaming Computer Need?
The computer needs to have enough ram. This ensures that your computer can play your games while allowing you to surf the web too. A gaming computer also needs a good graphics card. A decent graphics card is about 4GB and should be able to display your game in 1080p.
Gaming computers also need a strong processor. If there is too much strain on the CPU, then your computer may struggle and overheat. A gaming computer should be able to display your game, even if you're in a raid or battleground with a lot of graphic effects.
Some computers are VR ready and others are not. You may want to consider buying a computer which is future proof. Games are becoming technologically advanced at a rapid rate, so you want to be prepared for whatever specs you'll need.
You'll want a good gaming mouse to go with your new computer. Some companies don't send you a mouse and keyboard, and others will give you a cheap option. You can synchronize your keyboard and mouse with your computer for a cool looking setup.
Cybersecurity is crucial especially when playing your favorite games like World of Warcraft. Check out Pure VPN and their top of the line security services. Feel free to learn more by reading Will Using A VPN For WoW Get You Banned?
What is the Best Gaming PC For World of Warcraft?
This section contains gaming pcs from the most budget-friendly to the least affordable options. So, what is the best gaming PC for World of Warcraft? Remember, it depends on your wants and needs. You should ask yourself what your budget is and what you expect from your PC. If the graphics are your number one priority then you'll probably want to look at PCs toward the higher end of the spectrum, but if you're more concerned about functionality then maybe a budget PC is for you.
CyberPowerPC – Gaming Desktop – AMD Ryzen 3 2300X – 8GB Memory – AMD Radeon RX 570 – 1TB HDD + 240GB SSD – Black
Specs:
The CyberPowerPC with AMD Ryzen 5 is an excellent starter gaming pc. If you're new to gaming pcs and don't want to break the bank then check this out. This midrange gaming pc can handle 1080 p and 60fps very well. The computer has 8GB of ram.  Don't expect the best gaming pc for World of Warcraft, but you will get a great machine for the price. If you're new to pc gaming or if you're looking for a budget machine then the CyberPowerePC with AMD Ryzen 5 should get the job done.
2020 HP Pavilion Gaming Desktop –
AMD 2nd Gen Ryzen 5 | 16GB RAM| 256GB SSD + 1TB HDD | AMD Radeon RX 580 | WiFi | USB-C | DVD-RW | GbE LAN | Windows 10 | Include Mouse and Keyboard
Specs:
What's the best gaming PC for World of Warcraft? Well, the 2020 HP Pavillion is a super fast and sleek gaming pc. The computer comes with its own mouse and keyboard. You can expect quick loading and impressive graphics. The 2020 HP Pavillion boasts excellent DDR4 memory. You'll have 1TB of storage so you'll never have to worry about space. This amazing gaming pc comes installed with an AMD processor. Your favorite games never played so well.
iBUYPOWER Gaming PC Computer Desktop Element 9260 (Intel Core i7-9700F 3.0Ghz, NVIDIA GeForce GTX 1660 Ti 6GB, 16GB DDR4, 240GB SSD, 1TB HDD, WiFi & Windows 10 Home) Black
One of the best gaming pc for World of Warcraft is the iBUYPOWER gaming pc. The gaming pc is a great option for gamers looking for stellar graphics on a budget. You'll receive consistent 60 FPS while playing your favorite games. The computer has 16GB of ram. So you can play your favorite games, edit videos, and create content. The RGB lighting case will allow you to customize your gaming setup. You'll be able to play all of your favorite games in style.
Alienware Aurora R9 Gaming Desktop, 9th Gen Intel Core i7 9700, NVIDIA GeForce RTX 2070 8GB GDDR6, 512GB SSD +1TB HDD Storage, 16GB RAM, AWAUR9-7506WHT-PUS

Specs:
Next up in the best gaming PC for World of Warcraft is the Alienware Aurora R9 Gaming Desktop. Welcome to ray tracing technology because the Alienware Aurora R9 has this installed. Ray tracing makes your games look more real by using a lighting effect to render graphics a certain way. Your gaming setup will look cool with this pc, and it's quiet. The FPS is a solid 120. So games should and look play at their full potential, especially with an excellent gaming monitor and graphics card. This computer boots up blazing fast in five to six seconds. So you should be playing WoW in no time flat. The Alienware Aurora R9 also offers VR. You'll appreciate the crispness and richness of detail with the VR graphics. This gaming pc is a great option for World of Warcraft.
OMEN by HP Obelisk Gaming Desktop Computer, 9th Generation Intel Core i9-9900K Processor, NVIDIA GeForce RTX 2080 SUPER 8 GB, HyperX 32 GB RAM, 1 TB SSD, VR Ready, Windows 10 Home (875-1023, Black)
Specs:
What is the best gaming PC for World of Warcraft? The Omen by HP Obelisk is an outstanding gaming PC. Not only does this gaming PC look amazing, but it offers an ultra-fast processor and a solid memory. The gaming pc offers real-time ray tracing technology. Ray tracing is the future of gaming and having a gaming pc with the capability is important. Games that offer ray tracing make your games look more realistic.
The Omen by HP Obelisk is also VR ready. VR stands for Virtual Reality. Not only can you utilize ray tracing but you can also take advantage of VR and really become immersed in your favorite virtual worlds. The HP Omen command center allows you to customize RGB lighting with your keyboard and mouse. So your gaming setup will look epic. The command center also gives you the freedom to prioritize gaming network traffic and to stream your games to your big screen TV with the free Omen game stream service.
SkyTech Prism Gaming Computer PC Desktop – Intel i9-9900K, RTX 2080 TI 11G, Z390 Aorus Master, Samsung 970 EVO Plus 1TB, G.Skill RGB 16G TridentZ 3200, 2TB HDD, 802.11ac, Window 10 Pro
Specs:
The SkyTech Prism is one of the best gaming PCs for World of Warcraft. It's SkyTech's 2020 model. This PC is 4k and features ultra settings. The SkyTech Prism is VSync enabled. The graphics are stellar. There's 16 GBs of ram and an Nvidia GeForce RTX 2080 graphics card. You should be able to play World of Warcraft and all of your favorite PC games on this amazing machine. The SkyTech Prism is SkyTech flagship computer and should be a quality gaming pc you can rely on for years to come.
Specifications to Play World of Warcraft
Windows
Minimum Requirements
Recommended Specifications
Operating System
Windows® 7 64-bit
Windows® 10 64-bit
Processor
Intel® Core™ i5-3450
AMD FX™ 8300
Intel® Core™ i7-6700K
AMD Ryzen™ 7 2700X
Video
NVIDIA® GeForce® GTX 760
AMD Radeon™ RX 560
Intel® UHD 630 (45W)DirectX® 11 compatible GPU with 2GB VRAM
NVIDIA® GeForce® GTX 1080
AMD Radeon™ RX Vega 64DirectX® 12 compatible GPU with 8GB VRAM
Memory
4GB RAM (8GB if using supported integrated graphics)
8GB RAM
Storage
Solid State Drive (SSD)
100GB available space
Or
Hard Disk Drive (HDD)
100GB available space (depending on the performance of the drive, player experience may be impacted on HDD)
Solid State Drive (SSD)
100GB available space
Internet

Broadband internet connection

Input
Keyboard and mouse required. Other input devices are not supported.
Multi-button mouse with scroll wheel
Resolution

1024 x 768 minimum display resolution
Here are the World of Warcraft Classic System Requirements (Minimum)
CPU: Intel Core 2 Duo E6600 or AMD Phenom X3 8750
CPU SPEED: Info
RAM: 2 GB RAM (4 GB for integrated graphics such as Intel HD Graphics series)
OS: Windows 7 / Windows 8 / Windows 10 64 bit
VIDEO CARD: NVIDIA GeForce 8800 GT 512 MB or AMD Radeon HD 4850 512 MB or Intel HD Graphics 4000
PIXEL SHADER: 4.0
VERTEX SHADER: 4.0
FREE DISK SPACE: 5 GB
World of Warcraft Classic Recommended Requirements
CPU: Intel Core i7-4770 or AMD FX-8310 or later
CPU SPEED: Info
RAM: 8 GB
OS: Windows 7 / Windows 8 / Windows 10 64 bit
VIDEO CARD: NVIDIA GeForce GTX 960 or AMD Radeon R9 280 or later
PIXEL SHADER: 5.1
VERTEX SHADER: 5.1
FREE DISK SPACE: 5 GB
DEDICATED VIDEO RAM: 2 GB
Important Terms to Understand Before Buying a Gaming PC
When purchasing a gaming PC it's important to know what the best specs are. You'll have to factor in your budget too, but maybe you can cut corners without sacrificing quality. It really comes down to what you're looking for in a gaming PC.
No two computers are exactly the same, and no two gamers are the same either. I primarily play World of Warcraft on my computer, but maybe you play other games besides WoW, and you have to factor that into your decision. No matter what you choose you just want to be happy with your choice for a few years.
Technology is always advancing and it's good to choose a computer which is future-proof. Blizzard updates World of Warcraft's graphics with each expansion, and you wouldn't want to buy a gaming computer that won't work in a couple of years.
So be sure you choose a computer with the most current parts so you don't have to sweat it. Remember, WoW Classic doesn't require as many specs as retail WoW, so if you're mostly going to play Classic, you might not have to worry about having as high of a graphics card.
Ram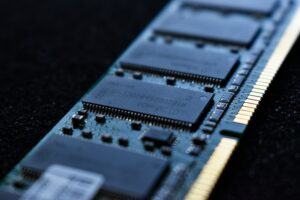 Ram is important because your gaming PC can access the game's data there. Without Ram, your game may not run smoothly. 4GB of Ram is what most companies consider standard. It's a good idea to get more than the recommended amount of Ram. Try and go for about 8GB and you should be fine. The best Ram to have is 16GB, and anything over that is probably too much.
Processor (CPU)
Now, besides the Ram, you also need a decent processor. Ram allows your computer to read the game data, but the processor determines how fast the data can be read. We refer to the processor as the CPU. Imagine the CPU as the brain of your computer. If the 'brain' moves slowly it can cause your gaming experience to be terrible. The processor works with your clock speed for a good performance. You want at least an i5 processor for a solid gaming PC, but i7 is much better.
Clock Speed
The clock speed determines how fast the processor can interpret instructions. We measure clock speed in GHz. If the number is high then you have a good clock speed. Faster clock speed can make your user experience feel effortless. Clock Speeds of 3.5 GHz to 4.0 GHz is a good number for gaming.
Motherboard (MOBO)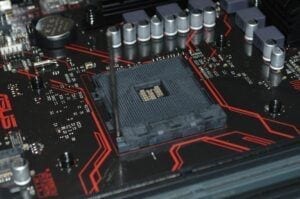 The motherboard is where your graphics card and CPU are located. If your motherboard crashes so does your computer. You don't want a motherboard that's too cheap whether you're building a PC, or buying one already made. A motherboard keeps your system stable, and you don't want your computer to crash. Motherboards can give you extra USB ports and slots. They provide water cooling and overclocking. WiFi and Bluetooth support may also be included in the motherboard. It's also where you'll find the memory, power, and system reboot functions.
Graphics Card (GPU)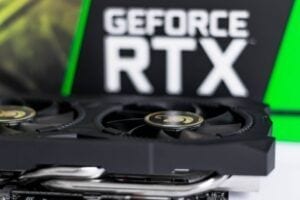 The graphics processing unit is what displays your game as a picture on your screen. If you have a powerful graphics card then the images can be displayed faster. Your graphics card is so important because it determines how well your game looks. You need to determine if you want to play your games in crystal clear 4k. Not every computer game requires the same specs, so you may not always need the most expensive graphics card. It's going to depend on your wants and needs when it comes to the games you play. Feel free to check out NVIDIA as a great place to begin your search for the perfect graphics card.
Overclocking
When you overclock something you're forcing it to perform better than the factory settings.  For the CPU it would be the clock speed. Just about anything in your system can be overclocked. The average gamer doesn't need to worry about overclocking their gaming PC. If you're not used to buying gaming computers or building one yourself, it's probably best if you don't try and overclock the system.
Why Does World Of Warcraft Need A Good Gaming PC?
World of Warcraft is a gorgeous game. The world of Azeroth has so many amazing places to explore. Every fan probably has their favorite areas to check out. The right gaming pc should allow you to view the world in exquisite detail. This is why you'll need the perfect gaming monitor. A gaming pc is only half the package. A gaming setup should include a graphics card too. If you're replacing an old graphics card you'll want to check out NVIDIA
to see what you can do. Your games can't be viewed properly until you get the entire setup.
Why A Good Gaming PC Also Also Needs A Monitor
A gaming monitor can come in three different types. These include TN, IPS, and VA. The type of monitor determines how color and light are displayed. Most gamers choose TN panels because of their affordability. Professional gamers especially rely on TN panels because of their speed. The IPS and VA panels are too risky in a competitive environment. For the average gamer, it really comes down to personal preference because every gamer needs aren't the same. World of Warcraft may not be the only game that you play. Also, if you're a content creator you might need an IPS panel in order to edit video and photos. You may also be sensitive to different kinds of lighting. It's not only speed you must consider. So only you can determine what your needs are and how they're going to be met.
Gaming monitors also have different refresh rates. A 60Hz refresh rate is standard, but you'll notice a difference at 120Hz and above. A 240Hz monitor probably won't look much different from a 144Hz monitor though. The refresh rate is the number of times per second a display refreshes on screen. The higher the hertz than the more times per second it'll refresh, but having a monitor with a higher refresh rate doesn't always equal a smoother image. You must always factor in the frame rate too. The frame rate is the number of video frames sent to the display per second. The refresh rate is important for games. So you'll want to consider this when choosing a monitor.
What is the Best Gaming PC for World of Warcraft?
So, what is the best gaming PC for World of Warcraft, well t's going to depend on your needs. You'll want to factor in your budget before you think of the specs. Computers are a serious investment and you want to be sure that you're making the right choice. Be sure to check out the best gaming monitor for WoW and the best gaming speakers for World of Warcraft. If you're looking for something more portable, then please check out the best gaming laptop for WoW.
AAA game titles deserve to be played in the best graphics a gamer can buy. You'll be so happy with your purchase, that you'll be playing your games more often.
Be sure whatever computer you choose is future proof, especially because World of Warcraft updates its graphics with each new expansion. You'll want to purchase a PC that you'll be good for a few years.
Most gaming computers feature synchronized lighting effects. You can pair the lighting with a keyboard and mouse. An epic gaming setup is the ultimate dream and would get anyone excited to play a game.
You don't need to purchase a computer with the most expensive motherboard. A motherboard's function is to hold more slots for memory. As long as it's decent you should be fine.
If you enjoy Warcraftlover's content, then feel free to learn more about how to show your support.
Thank you for hanging out at my hearth.
Happy Hunting,
Spyells
Spyells is a published author and blogger. She's played World of Warcraft since the Wrath of the Lich King expansion. Geeking out over Warcraft, Disney, Kingdom Hearts, and Harry Potter is her favorite thing. She enjoys traveling and loves to cook. On most days you can find Spyells in Azeroth exploring it's many wonders and protecting its ancient lands.
Learn more About Spyells Here.