40 SHARES Share on Facebook Tweet Follow us Save Share Share Share Share Share Share Share Share Custom Custom Custom Custom Custom World of Warcraft Mods and addons is moving from the Twitch client. Twitch
World of Warcraft Mods and addons is moving from the Twitch client. Twitch sold the CurseForge client to Overwolf, therefore, Overwolf is expanding to include in-game mods in its apps. Yesterday, Uri Marchand, CEO, and Co-Founder of Overwolf hosted an AMA on Reddit. He answered questions related to the move and how it's going to impact popular games like World of Warcraft, League of Legends, and Minecraft.
Overwolf allows 3rd party creators to develop, grow, and monetize in-game apps for PC games. Overwolf has about 70 employees. In their announcement, they linked to a Youtube video which explains how the Overwolf app will work. CurseForge isn't going away and will become a part of the Overwolf family. The app will have advertisements. Overwolf is pledging 3rd party creators will make 50 percent more financially by 2022. Overwolf is considering allowing users to opt-out of advertisements without payment.
Check out the Youtube video below to see how the Overwolf app will work. Also, let's examine the AMA and see how Overwolf will affect our favorite games.
Affiliate Disclosure
Since I share awesome products with people like you, naturally my content may contain affiliate links for products I use and love. If you take action (i.e. subscribe, make a purchase) after clicking one of these links, I'll earn some coffee money (or game time *gasp*).
As an Amazon Associate, I earn from qualifying purchases. For more information, please refer to Paid for Advertising.com which explains affiliate marketing in more detail.
World Of Warcraft Mods Moving To Overwolf
How Will Everything Be Transitioned To Overwolf?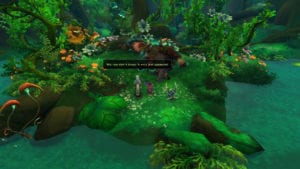 Mods and addons on Twitch should be transferred over automatically. Updating your mods and adding new mods should work the same as they do now. Overwolf is going to add enhancements to the program. So they're planning to build upon Twitch's coding.
If you have ideas to share with the Overwolf team, they're asking for users to kindly check out the Overwolf Discord channel. They'll be keeping everyone informed. So the Overwolf team has set-up their Overwolf roadmap on Trello to keep everyone in the know.
Do you love WoW and awesome headsets? Then check out the Creative Sound Blasters World of Warcraft Wireless Headset on Amazon.com.
How Will Everything Be Transitioned To Overwolf continued?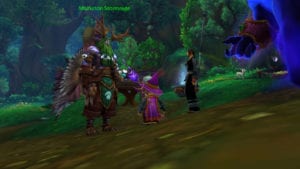 During the AMA, many questions were focused on the Overwolf app. Some users were concerned that the app doesn't run smoothly. Many were also worried that the Overwolf app would drain resources. As a result, users mentioned malicious Apps. But, there was also worry about Overwolf needing to run in the background, in order to use the CurseForge client.
Some users questioned if Overwolf could open the API (application programming interface) so that alternative clients could be developed. But, during the AMA, u/Overwolf_Shai, Software Engineer, gave a response regarding the API questions:
World Of Warcraft Mods Moving To Overwolf
User Data Concerns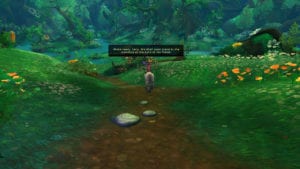 Overwolf is planning to include support for PC and Mac in four months. They'll be developing support for Linux afterward. They also listed their CurseForge newsletter for anyone interested in learning more about the transition.
Apparently, a former employee of Overwolf's left a Glassdoor review claiming that the company tracks user data 24/7 and makes money off of their data. The person asking the AMA question wanted to know if Overwolf was lying by omission.
Uri Marchand, CEO, and Co-Founder of Overwolf responded to this question with proof that the former employee was seeking revenge, and that the company wasn't selling user data.
Soon we'll be venturing to the Shadowlands. Be sure to pre-order the prequel novel Shadows Rising by Madeleine Roux on Amazon.com.
World Of Warcraft Mods Moving To Overwolf
Before you go…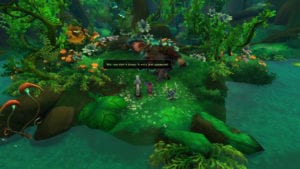 How do you feel about Overwolf handling World of Warcraft Mods and addons? Feel free to leave a comment below with your thoughts.
For WoW news this week, Blizzard has rescheduled the Shadowlands Livestream for Wednesday, July 8th at 9:00 a.m. PDT. World of Warcraft Executive Producer John Hight and Game Director Ion Hazzikostos will share more information about the upcoming expansion. They'll be providing fans a preview about content in development. To tune in to the Livestream, be sure to check out World of Warcraft Twitch or Youtube channel.
Don't forget to share this news update by using the social media icons on this post. If you enjoy Warcraftlover's content, feel free to learn more about how to support Warcraftlover.
At the moment, World of Warcraft is having a weekly bonus event. The event features the Burning Crusade time walking dungeons and raids. There is a 50 percent reputation buff available as part of the event. To participate in the Black Temple raid, be sure to check out the Raid Finder. The raid is available on Normal difficulty for groups between 10 and 30 people. Time walking dungeons are available all week in the Dungeon Finder. Loot drops are for the characters' natural level.
Before you go continued…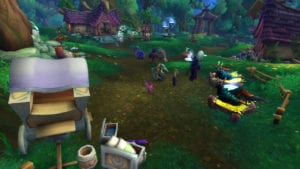 In WoW Classic news, there will be a second stress test on June 25th at 2:00 pm PDT. The stress test will begin at 3:00 pm PDT and is for Ahn'Qiraj (AQ) and players will head out to Silithus to test the game.
The 100 percent leveling buff is still active until the Shadowlands pre-patch. Take advantage of the buff while the Mid-Summer Festival is active. There's more experience to be gained during the holiday.
Thank you for hanging out at my hearth.
Happy Hunting,
Spyells
Spyells is a published author and blogger. She's played World of Warcraft since the Wrath of the Lich King expansion. Geeking out over Warcraft, Disney, Kingdom Hearts, and Harry Potter is her favorite thing. She enjoys traveling and loves to cook. On most days you can find Spyells in Azeroth exploring it's many wonders and protecting its ancient lands.
Learn more About Spyells Here.