80 SHARES Share on Facebook Tweet Follow us Save Share Share Share Trigger Warning: Method Under Fire Following Sexual Abuse Allegations is a news piece that may discuss a disturbing topic. I read what the
Trigger Warning: Method Under Fire Following Sexual Abuse Allegations is a news piece that may discuss a disturbing topic. I read what the victims wrote, and I had flashbacks to my own experiences with sexual assault. Please be mindful of the trigger warning if you're sensitive to this topic. Thank you!
Method is under fire following sexual abuse allegations. The UK based World of Warcraft esports organization is facing controversy due to Method Josh and his misconduct. Method Josh was a healer on the raid team. Some of his victims posted TwitLongers to tell their stories and share their pain. One of the young women said that Method Josh raped her. His behavior wasn't a secret.
Sascha Steffens, CEO, and Co-founder of Method is on unpaid administrative leave. Two women have accused him of sexual misconduct during BlizzCon 2015. Steffens may have covered up Method Josh's behavior.
My experience with Co-CEO of Method, Sascha.

Read: https://t.co/fhrLHbMRFO

— AnnieFuchsia (@anniefuchsia) June 23, 2020
A culture of sexual abuse is prevalent in the gaming world, and this past week brought this disturbing topic to light. Twitch permanently banned Dr. Disrespect and others in a huge Twitch ban wave. Apparently, Dr. Disrespect is also in hot water. Twitch hasn't confirmed why Dr. Disrespect was banned. Again, this is an example of a larger problem within the gaming world. Let's take a look at the controversy this past week.
Affiliate Disclosure
Since I share awesome products with people like you, naturally my content may contain affiliate links for products I use and love. If you take action (i.e. subscribe, make a purchase) after clicking one of these links, I'll earn some coffee money (or game time *gasp*).
As an Amazon Associate, I earn from qualifying purchases. For more information, please refer to Paid for Advertising.com which explains affiliate marketing in more detail.
Method under fire Following Sexual Abuse Allegations
Is Method Over?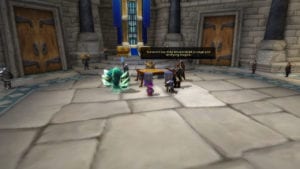 Streamers are renouncing their connection to Method. Esfand and PandaTV have left the organization. Preach Gaming posted a video discussing the whole incident in detail. He'll no longer be working with Method in the future.
Method has imploded and people are resigning from the organization, including Shanna "Darrie" Roberts, the General Manager.
I resigned tonight from Method.

I can't abide by some of the decisions that were made/the reasons for them. This includes not only Josh, but importantly, Sascha.

To the players, streamers, and staff who let me be a part of their journey for 5 years, I am blessed and grateful.

— d. (@darriesleeps) June 26, 2020
Sponsors like MSI and Corsair have ended their relationship since Method under fire following sexual abuse allegations. For professional gamers, an esports organization is important because it can handle the business in the gaming world. Method helped streamers compete at events, and covered travel expenses. For many streamers, content creators, and gamers this is going to be a transition period. Many of them will now have to navigate the gaming world without help.
Are you concerned about the government having access to your private information? Learn more about VPN programs like Pure VPN and how they can protect your online privacy.
Is Method Over Continued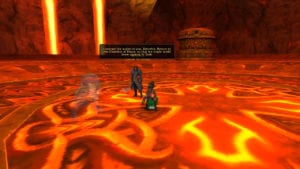 Method under fire following sexual abuse because of last weekend. About 50 women came forward about sexual abuse allegations in the gaming industry. The women were streamers and shared many stories of their harrowing experiences. These accusations were made against streamers and high-profile gaming personalities.
Twitch banned several streamers including Dr. Disrespect, Wolv21, WarwitchTV, BlessRNG, IamSpoon, and DreadedCone.
IamSpoon published a note on Twitter apologizing for his behavior. He admitted that his accusers were telling the truth.
A departure.https://t.co/CWkoDk5kmm

— Smamuel (@IAmSp00n) June 22, 2020
The Twitch streamer WarwitchTV posted a note on Twitter that has been deleted. He acknowledged that he knew his victim was only 17 at the time they exchanged messages. WarwitchTV has deleted the message and his Twitter account.
The evidence is quite staggering… 👀 pic.twitter.com/oW5Mln1ZVl

— VampireToy 🔜📦 Moving! (@VampireToy) June 25, 2020
Also, World of Warcraft Streamer Swifty is facing sexual assault accusations. Blizzard Entertainment responded quickly by removing his NPC from WoW and the achievement Take Them Out from the game. Many in the WoW community feel that Blizzard responded too fast because there's not enough evidence. Swifty is considered a respectable streamer, and his fans are having trouble digesting this news.
My knowledge of Swifty and Takarita

Read: https://t.co/6wEZ4Il7VD

— Mia Rose ♛ (@miarosexxx) June 24, 2020
Method under fire Following Sexual Abuse Allegations
What's Next For Twitch And The Gaming Industry?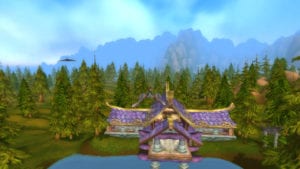 Twitch is determined to weed out sexual predators from its platform. In Twitch's blog post, the streaming company said they're reviewing each case as quickly as possible. The company is prioritizing the most serious cases and will begin "issuing permanent suspensions in line with our findings immediately."
Justin Wong, former Twitch Executive, tweeted his thoughts on the controversy, and the wider gaming community.
This first step addresses streamers on Twitch, but still no word on non-streamers in the wider community. Will they be barred from Twitch social events? Will Twitch continue to do business with their companies? What are they going to do when the low-hanging fruit is gone? https://t.co/htSBmJaocI

— Justin Wong (@JustinWong) June 25, 2020
The entire controversy is much bigger than just Method Josh. He's important to the World of Warcraft community, but clearly the gaming industry has a sickness within. The #MeToo movement which began a few years ago finally brought to light sexual assault claims within Hollywood. Now, it's time for the gaming industry to clean up its act too.
Listen to music in style with the Creative Sound Blasters World of Warcraft Wireless Headset from Creative Labs on Amazon.com.
Before you go…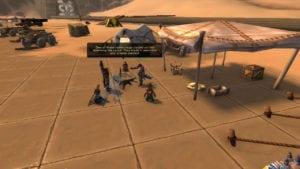 What do you think about Method under fire following sexual abuse allegations? How do you feel about Method Josh and what happened? What do you think of the esports organization Method now? Are you concerned that the gaming industry is broken? Please leave a comment below with your thoughts.
Don't forget to share this news update on social media using the icons on the post.
Also, Warcraftlover wouldn't exist without its loyal readers. If you enjoy Warcraftlover's content, then please learn more about how to support Warcraftlover.
Cybersecurity is important, especially if you don't want the government to know your information. Learn more about VPN programs and if they're safe to use with World of Warcraft.
Also, WoW currently has a 100 percent leveling buff active until the Shadowlands pre-patch. Twitch has sold the CurseForge client to Overwolf. So our addons and mods will be moving to a new home within the next four months. The Shadowlands Livestream has been rescheduled for July 8 at 9:00 am PDT. Also, recent rumors have led fans to wonder if a time-skip will occur after Shadowlands.
Thank you for hanging out at my hearth.
Happy Hunting,
Spyells
Spyells is a published author and blogger. She's played World of Warcraft since the Wrath of the Lich King expansion. Geeking out over Warcraft, Disney, Kingdom Hearts, and Harry Potter is her favorite thing. She enjoys traveling and loves to cook. On most days you can find Spyells in Azeroth exploring it's many wonders and protecting its ancient lands.
Learn more About Spyells Here.