80 SHARES Share on Facebook Tweet Follow us Save Share Share Share The World of Warcraft Shadowlands development stream took place today. World of Warcraft Game Director Ion Hazzikostas and WoW Executive Producer John Hight,
The World of Warcraft Shadowlands development stream took place today. World of Warcraft Game Director Ion Hazzikostas and WoW Executive Producer John Hight, gave us more information about Shadowlands. Hight said that Shadowlands will be releasing in the Fall, but he didn't give a specific date.
Shadowlands beta invites will begin going out next week. In order to have a chance to be invited to the beta feel free to opt-in to the shadowlands beta. There will be a Shadowlands Collector edition and it will include the Art of Shadowlands artbook, Covenant Sigils (four pin collectors set), a Shattered Sky Mousepad, and the Collector's edition digital soundtrack.
Alpha was released three months ago. Thousands of testers have completed 817,508 quests. Hazzikostas said that the WoW development team is listening to Alpha feedback and tuning is a major part of the process. As a result of Shadowlands entering the beta stage, this means that the game isn't done but the framework is complete. Players will be able to copy their playable character from Battle for Azeroth (BFA) to the Shadowlands beta. The level cap will be raised to 60 and players will be able to join covenants.
Let's take a look at the exciting details that were revealed for Shadowlands.
Affiliate Disclosure
Since I share awesome products with people like you, naturally my content may contain affiliate links for products I use and love. If you take action (i.e. subscribe, make a purchase) after clicking one of these links, I'll earn some coffee money (or game time *gasp*).
As an Amazon Associate, I earn from qualifying purchases. For more information, please refer to Paid for Advertising.com which explains affiliate marketing in more detail.
World Of Warcraft Shadowlands Development Stream
Covenant Details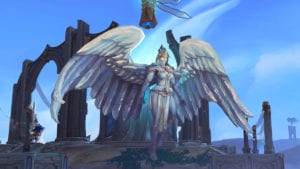 All covenants offer special transportation in their zones. The purpose of this is to make you feel special for choosing a specific covenant.
Players can also bring Anima back to their covenant's zone. The Anima Conductor will give players the ability to reactivate the area. Each covenant is struggling with the loss of Anima power. By returning Anima to your covenant's zone you'll unlock special quests and rewards for your character.
Hazzikostas mentioned during the World Of Warcraft Shadowlands Development Stream that players will earn Renown with their covenant. Earning Renown will allow you to unlock features, rewards, and followers. You earn Renown on a weekly basis by gathering Anima each week. Also, you can enter the Maw and rescue souls for your covenant.
Covenant Details Continued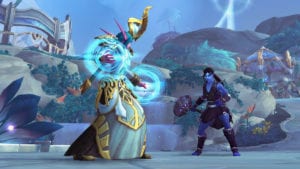 Powerful souls within your covenant have soul binds. The soul binds are an ancient ritual in the Shadowlands. Players can form a soul bind with powerful souls, and each soul bind is like a talent tree. So you'll place conduits in the tree and customize a soul bind to fit your style of game play. A soul bind will increase your playable characters power.
Covenant Sanctums will allow players to participate in unique covenant experiences. The Venthyr have an Ember Courth where they host fancy parties.
Necrolords have the Abomination Factory, which will allow players to build fleshwork bodies for souls. These fleshwork creatures can travel with the player and help them earn special rewards.
Kyrian have the Path of Ascension which will allow players to use a soul mirror and participate in gladiatorial combat. The Night Fae will have the Queen's Conservatory, and it will be similar to the farm from Mists of Pandaria (MoP). Players will help souls in the conservatory.
Learn more about PureVPN and how using a VPN for World of Warcraft can protect your information online.
World Of Warcraft Shadowlands Development Stream
Beta Testing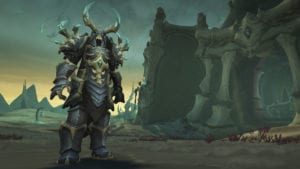 Beta testing will begin next week. The new max-level dungeon Theater of Pain, located in Maldraxxus, will be available for testing. Theater of Pain is like an epic arena and it's a nonlinear experience. As a result, the dungeon takes place during an important recurring event where the strongest participant is decided. You find yourself involved in this conflict and can emerge victorious as the ultimate champion of the Theater of Pain.
Castle Nathria testing is later this month. Players can also look forward to Shadowlands Mythic+ keystone dungeons. Also, focused PvP testing is coming.
Legendary Rune crafting is also available. All players will meet the rune smith in Torghast. He's responsible for crafting legendary weapons like Frostmourne. Recovering essences from Torghast will allow the Rune Smith to imbue an item with power. All keys are being removed from Torghast, so you can run the dungeon as much as you like. Players will be able to create a legendary of their choice. Many of the legendary powers are throwbacks to fan favorites.
Each covenant has a max-level covenant campaign. You'll earn additional soul binds and rewards. We'll be revisiting the Maw as a part of end game content. Our goal is to stop the Jailer's plans from unfolding.
Check out the World of Warcraft Shadowlands Developer Stream below.
Prepare to enter the Shadowlands and check out Shadows Rising by Madeleine Roux on Amazon.com.
World Of Warcraft Shadowlands Development Stream
Before you go…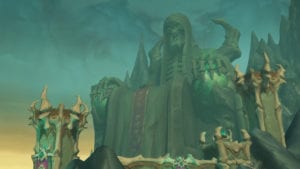 The World Of Warcraft Shadowlands Development Stream gave us more information regarding covenants. What covenant are you going to choose? Feel free to leave a comment below with your thoughts.
Don't forget to share this post on social media. Be sure to check Warcraftlover weekly for epic World of Warcraft posts and content.
If you enjoy Warcraftlover's content, then feel free to learn more about how to support Warcraftlover.
Also, if you're hoping to get a Shadowlands beta invite, then don't forget to opt-in to the Shadowlands beta. Currently, World of Warcraft has a 100 leveling buff active until the Shadowlands pre-patch.
WoW Classic will be recreating one of its most epic events in gaming history this month. The Gates of Ahn'Qiraj will finally be opened on July 28th.
Are you happy within your guild? Learn more about World of Warcraft guild behavior and how it can affect your WoW experience.
A VPN program can protect your private information online. Learn more about using a VPN for World of Warcraft .
Thank you for hanging out at my hearth.
Happy Hunting,
Spyells
Spyells is a published author and blogger. She's played World of Warcraft since the Wrath of the Lich King expansion. Geeking out over Warcraft, Disney, Kingdom Hearts, and Harry Potter is her favorite thing. She enjoys traveling and loves to cook. On most days you can find Spyells in Azeroth exploring it's many wonders and protecting its ancient lands.
Learn more About Spyells Here.