40 SHARES Share on Facebook Tweet Follow us Save Share Share Share Share Share Share Share Share Custom Custom Custom Custom Custom Let's examine the jam-packed World of Warcraft Shadowlands beta news this week. Blizzard
Let's examine the jam-packed World of Warcraft Shadowlands beta news this week. Blizzard Entertainment had their second quarter earnings call on Tuesday. This follows a recent Bloomberg article about Blizzard employees. They're concerned about unfair pay.
During the earnings call, Blizzard president J. Allen Brack said that a virtual BlizzCon will be happening early next year. In May, Saralyn Smith, the Executive Producer of BlizzCon, released a statement that BlizzCon 2020 was cancelled.
This week, WoW Classic players worked hard to open the Gates of Ahn'Qiraj. On the forums, Blizzard congratulated the first few gong ringers on each realm.
The Shadowlands beta has wiped all of our test characters. Also, Blizzard has added a touching tribute to Reckful in the Shadowlands beta.
If you have any questions or comments regarding the current World of Warcraft, Shadowlands, or WoW Classic news please feel free to leave a comment below.
Affiliate Disclosure
Since I share awesome products with people like you, naturally my content may contain affiliate links for products I use and love. If you take action (i.e. subscribe, make a purchase) after clicking one of these links, I'll earn some coffee money (or game time *gasp*).
As an Amazon Associate I earn from qualifying purchases. For more information, please refer to Paid for Advertising.com which explains affiliate marketing in more detail.
World Of Warcraft Shadowlands Beta News
Second Quarter Earnings Call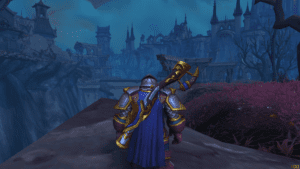 World of Warcraft Shadowlands beta news wouldn't exist without Blizzard's recent economic gains. Blizzard Entertainment has seen impressive growth during the pandemic due to stay-at-home orders.
There was also a large increase in pre-orders for Shadowlands. On average, Blizzard saw about 32 million monthly average users (MAUs) during it's second quarter.
The second quarter ended on June 30, 2020 and Activision Blizzard's net bookings were $2.08 billion, higher than 2019's second quarter which was $1.21 billion.
Net booking means the net amount of services or products both digital or physical sold during a period and includes merchandise, licensing fees, strategy guides, publisher incentives, and in-game advertising. By the quarters end in June, Activision Blizzard's Monthly Active Users (MAUs)D were 428 million.
"Our mission to connect and engage the world through epic entertainment has never been more meaningful," said Bobby Kotick, Chief Executive Officer of Activision Blizzard. "Our 400 million players continue to experience fun, joy and accomplishment through our games."
Do you love WoW and comic books? Then check out World of Warcraft: Mage: Blizzard Legends by Richard A. Knaak on Amazon.com.
World Of Warcraft Shadowlands Beta News
Blizzard Employees And Fair Pay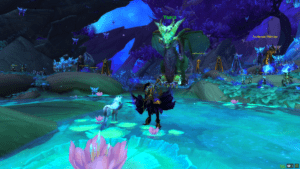 According to Bloomberg, hundreds of Blizzard employees are using the company's Slack network to organize a list of network requests. These requests include fair pay and sick time. The initiative is rare within the gaming industry, and there are plans to present it to management next week.
Blizzard said it will review the employees concerns and released this statement to Bloomberg.
"We will continue to adapt our compensation to build and keep the workforce our company needs today and tomorrow," Dustin Blackwell, a spokesman for Blizzard, wrote in an emailed statement. "We understand that some Blizzard employees have specific requests, and we look forward to hearing from them directly."
Bloomberg pointed out, that no major video game companies in the U.S are unionized. Issues of unpaid overtime and pay disparities between workers and gaming executives has been a problem for a long time. Many investors have actually pushed for reduced compensation for executive officers at companies like Activision. The problem is extreme, especially when Activision Blizzard CEO Bobby Kotick received a package worth $40 million last year.
World Of Warcraft Shadowlands Beta News
WoW Classic: The Gates Of Ahn'Qiraj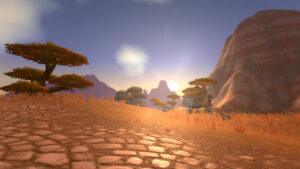 Now we can turn our attention to the Ahn'Qiraj War Effort. WoW Classic fans worked on the long quest chain for almost two weeks. Anyone who played during Vanilla WoW should remember this epic server wide event.
Every player works toward the goal of creating the scepter. The point is to ring the gong that opens the Gates of Ahn'Qiraj and allows the server access to both the Ruins of Ahn'Qiraj and the Temple of Ahn'Qiraj.
WoW Classic fans were able to relive this epic event over the past two weeks. The event was met with controversy, as some players began to spam WoW's auto report feature to mass report players.
They were doing this to prevent other players from completing the scepter of shifting sands before them. Blizzard has cutback on Game Masters (GMs) over the years and most reports aren't reviewed by an actual GM. Therefore, if enough players report a single individual they're auto-banned.
Despite the cheating controversy, players worked together to accomplish the goal and the gates are open.
Show your love for World of Warcraft with this Charcoal/Gold World of Warcraft Lightweight Pullover Hoodie on the Blizzard Gear Store.
World of Warcraft Shadowlands Tribute to Reckful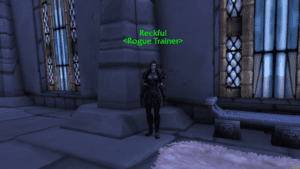 On the Shadowlands beta, Blizzard added a touching tribute to Byron "Reckful" Bernstein who passed away last month. He was a prominent member of the World of Warcraft community, and his passing sent shock waves through it.
Bernstein had struggled with depression for years. He'd been vocal about his struggles with his fans. Friends of Bernstein had done all they could to help, but his illness never improved.
A rogue trainer NPC was added to the Stormwind Catheral. If you emote /hug Reckful then the NPC will hug you back. The tribute is touching and is greatly appreciated by the WoW community.
World Of Warcraft Shadowlands Beta News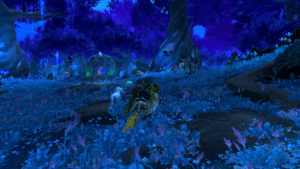 What do you think about this week's WoW news? Please feel free to leave a comment below.
Don't forget to share Warcraftlover's content on social media with the links provided. If you enjoy Warcraftlover's content, then please feel free to learn more about how to support Warcraftlover.
Check out my Shadowlands beta impressions prior to this weeks beta update.
Guilds are an important part of the World of Warcraft community. Learn more about Guild Behavior and how it can impact your WoW experience.
World of Warcraft realm connections are continuing. Is your realm on the list?
Thank you for hanging out at my hearth.
Happy Hunting,
Spyells
Spyells is a published author and blogger. She's played World of Warcraft since the Wrath of the Lich King expansion. Geeking out over Warcraft, Disney, Kingdom Hearts, and Harry Potter is her favorite thing. She enjoys traveling and loves to cook. On most days you can find Spyells in Azeroth exploring it's many wonders and protecting its ancient lands.
Learn more About Spyells Here.