40 SHARES Share on Facebook Tweet Follow us Save Share Share Share Share Share Share Share Share Custom Custom Custom Custom Custom World of Warcraft Classic first week has been phenomenal. As a result of
World of Warcraft Classic first week has been phenomenal. As a result of the massive fan response to WoW Classic's release on August 27th, Blizzard added new servers and expanded server capacity. The enormous hype led WoW to have over a million viewers on Twitch on Classic's release day. Also, Blizzard's stock prices rose 4.7% which equals $51.00 a share. It's a great time to be a World of Warcraft fan.
As a result of these positive signs, this can only mean good things for WoW going forward. For years the fandom had asked for a return to WoW's former glory. All fans remember the infamous line uttered by Blizzard President J. Allen Brack during BlizzCon a few years ago, "You think you do, but you don't."
It's a good thing Blizzard reconsidered creating legacy servers. Hopefully, we'll be able to revisit the Burning Crusade and Wrath of the Lich King expansions someday.
Pin Me!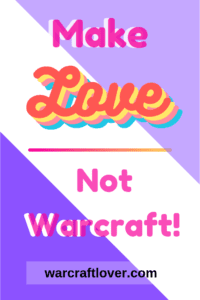 World of Warcraft Classic First Week
My First Week in WoW Classic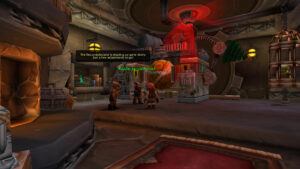 I was playing on my server Mankirk while I leveled my Gnome mage, and it was so awesome to see other players helping each other. As soon as I could I started throwing buffs on other players in Kharanos. People were standing in line for quests, and players were offering to create bags for those in need. Its this feeling of community that retail WoW has lacked for a few years.
Now, this isn't to say that people in retail don't talk and work together sometimes. I was in an LFR (looking for raid) group the other day, and we were fighting Za'qul and Queen Azshara. We died several times, but our group learned from our mistakes and continued onward until we beat the raid. The experience isn't like WoW Classic because the realms in retail are interconnected, but there are good players who still play retail, and I enjoyed the Eternal Palace.
WoW Classic has more encounters which make me smile, game-wide the player base became a unit. You could sense the immeasurable love for Warcraft and it's a fandom. Players stepped in to help when I was in a bind because I was being attacked by too many
mobs. To help out, I started conjuring food and water to give to other adventurers.
Affiliate Disclosure
Since I share awesome products with people like you, naturally my content may contain affiliate links for products I use and love. If you take action (i.e. subscribe, make a purchase) after clicking one of these links, I'll earn some coffee money (or game time *gasp*).
As an Amazon Associate, I earn from qualifying purchases. For more information, please refer to Paid for Advertising.com which explains affiliate marketing in more detail.
Looking for GOT supplies? Discover Game of Thrones-themed figurines, party supplies, and more at Fun.com!
World of Warcraft Classic First Week and World Firsts
First Level 60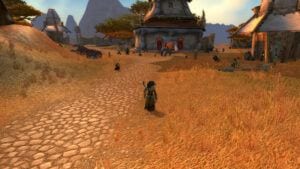 Congratulations to Jokerd for reaching level 60 first. Leveling is a major milestone because of the incredible time commitment. Jokerd reached level 60 after grinding mobs in Western Plaguelands. He played on his Twitch stream for 300,000 viewers. Other players stopped Jokerd from deleting his toon by flooding his mailbox with mail. Method, WoW's top raiding guild, is hosting a worldwide event, and are streaming players who are in the race to reach level 60. They are partnered with the World Showdown of Esports.
Ragnaros: The Firelord Defeated
A guild called APES on the EU Gehennas server was the first to defeat Ragnaros. The guild practiced for this event and kept their intentions secret. Players found out the guild was going to try and kill the Firelord on Reddit. Many of the Redditors knew APES and their dedication to achieving World First from private servers.
Most average players won't enter Molten Core to face Ragnaros for months. Life commitments and work are going to slow many players down. The fact that APES was able to down Ragnaros in only five days is an impressive feat. It's a testament to their skill and dedication to World of Warcraft. Raids in Vanilla WoW were 40-man, which also adds to the impressiveness of this accomplishment.
Looking for WoW products? Discover World of Warcraft themed figurines, collectibles, and more at AliExpress!
A Toast to 15 Years of World of Warcraft
Blizzard released a fun commercial last week. In "A Toast to 15 Years," expect to see many famous faces. The #ToastToWarcraft on Twitter was full of memories last week. Celebrities, fans, and WoW Developers both past and present shared their best memories from World of Warcraft throughout the years.
In the "A Toast to 15 Years of World of Warcraft" video, you'll find cameos from several celebrities and personalities including:
Professional wrestler Rhonda Rousey
Voice actress of Sylvanas Windrunner, Patty Mattson
Kristian Nairn who played Hodor in Game of Thrones
Chance "Sodapoppin'" Morris who's a famous WoW Twitch streamer
John Hight the Executive Producer of World of Warcraft
Matt Mercer who is the voice of Rexxar and Ragnaros
Ben Schulz who's a famous internet personality who coined the phrase "Leeeeeeeeeeeeroooooyyyyyy Jennnnnnnkinnnns"
And, husband and wife Twitch Streamer duo,  Jennifer "WarcraftJen" Bilton, and Jackson "Bajheera"
Tweets from #WoWClassic and a #ToastToWarcraft:
My favorite thing is the random pick up groups to get quests done. The drive by buffs and heals. Asking advice/directions… I love that sense of community we had… have. 🙂 That's the gift of Classic.
You guys are the gift of Classic.

— Chris Metzen (@ChrisMetzen) August 31, 2019
Here is to the madness! While on the set for the #WoWClassic video I made a toast to my guild and the memories we've made along the way. Share your own message with #ToastToWarcraft #Ad. pic.twitter.com/awyY3P792I

— Kristian Nairn (@KristianNairn) August 30, 2019
Hey #Warcraft fans post your personal toast with the hashtag #ToastToWarcraft and share! Here's to 15 More!! pic.twitter.com/ywYUtg3gjM

— Patty Mattson (@PattyMattson) August 27, 2019
A #ToastToWarcraft ! @BajheeraWoW and I are so honored to help celebrate 15 years of @Warcraft! We wouldn't be who we are today without the amazing community, and friends we've made along the way! Here's to many more years to come! What are you toasting to? 🍻 (#ad) pic.twitter.com/A2g78OdrEr

— Warcraftjen (@Warcraftjen) August 27, 2019
Listen up #WoWClassic, I'm gonna be honest with you here. I am #ForTheHorde until I die, but the last 24 hours has been something special. Which ever side of the faction divide you lean, I toast you all. Here is my #ToastToWarcraft 💙💙💙 pic.twitter.com/SsKwJKYhGR

— James Ridgers (@englishguy) August 27, 2019
Learn more about Warcraft lore in World of Warcraft: Night of the Dragon by Richard A. Knaak on Amazon.com
World of Warcraft Classic First Week: A Toast to 15 Years of WoW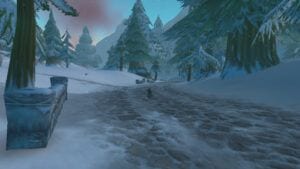 So, I'd like to conclude this World of Warcraft Classic first week post by raising my goblet too. Thank you Blizzard and to the entire World of Warcraft team for an amazing 15 years of WoW. This game has brought me through hardships and introduced me to countless friends. The adventures I've had in Azeroth will live on with me for the rest of my life. WoW gave me an escape when I didn't know that it was possible. So, this is my #ToastToWarcraft and I'm excited to see what the next 15 years (or more) bring.
WoW Classic makes you feel a sense of accomplishment as you play. I can't tell you how excited I was to level up my skills and professions. Leveling is painfully slow, but it's so rewarding. I'm enjoying my experience so far, and I hope to see more legacy content like a Burning Crusade or Wrath of the Lich King server someday.
Don't forget to check out the best add-ons in WoW Classic if you're looking for them. Also, professions are a must in Classic, so be sure to read this helpful guide to get you started. Are you new to WoW Classic? Please, feel free to read this Classic WoW Beginner's Guide for help. Blizzard is releasing WoW Classic in six content phases, so be sure you know when to expect your favorite content.
Enjoyed this post? Then be sure to hit that Subscribe button so you'll be the first to read the next post. Also, with BlizzCon 2019 around the corner, you're not going to want to miss out on all that juicy Warcraft news.
Warcraftlover wouldn't exist without all of you. Please, consider donating at the Paypal link below. Thank you for your contribution and unwavering support.
Spyells
Spyells is a published author and blogger. She's played World of Warcraft since the Wrath of the Lich King expansion. Geeking out over Warcraft, Disney, Kingdom Hearts, and Harry Potter is her favorite thing. She enjoys traveling and loves to cook. On most days you can find Spyells in Azeroth exploring it's many wonders and protecting its ancient lands.
Learn more About Spyells Here.