80 SHARES Share on Facebook Tweet Follow us Save Share Share Share The best music in World of Warcraft is impossible to pin down. It doesn't hurt to have the best gaming speakers for World
The best music in World of Warcraft is impossible to pin down. It doesn't hurt to have the best gaming speakers for World of Warcraft to enjoy the music. I was going to write a generic best music of World of Warcraft post, but then I thought about it. Why doesn't World of Warcraft have its own orchestra tour?
A concert just for WoW fans would be epic. I've been to the Kingdom Hearts orchestra concert, and the tickets sold out hours after it went on sale. Let me say the concert was a life-changer. Being around so many fans who not only love the KH series of games but can also appreciate the art and hard work required to create such a masterpiece is beyond words. It was also a dream come true because Kingdom Hearts game composer Yoko Shimomura and KH Game Director Tetsuya Nomura were there. We even got to listen to Shimomura play the piano. Can you say awesome?
Kingdom Hearts isn't the only popular video game franchise with successful concerts. Examples include the Legend of Zelda Symphony of the Goddesses, Final Fantasy's numerous concerts, Pokémon: Symphonic Evolutions, and Video Games Live. Video Games Live has featured a few songs from World of Warcraft in the past. I'm also aware we have BlizzCon every November, and Blizzard has had Warcraft music performed at conventions. This post is suggesting a concert tour that is specifically for WoW fans with only Warcraft music being featured.
WoW having a concert tour would be out of this world. We'd get the chance to see and/or meet the creators of the game. Orchestra tours travel the world, and WoW is incredibly popular. Imagine getting a picture or an autograph with the game composers like Neal Acree or Glenn Stafford. Can you visualize the excitement as epic footage from the game is played in-time to the music? Just think about all the exclusive World of Warcraft concert merchandise.
Please make this dream a reality Blizzard. All you have to do is:
Best Music in World of Warcraft: Let's Talk About The Music!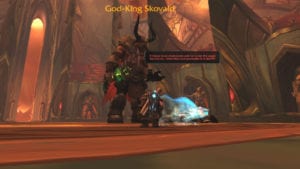 There is something special about the soundtracks within this game. I can't tell you how many times I left the game running just to hear the music. We have a variety of soundtracks. Which include peaceful songs like Elwynn Forest, and the more striking main theme on the login screen. Every time I log into the game, I've always wished I could hear the main theme song live. Warcraft's theme is heart-racing and jam-packed as it readies you for the drums of war. Who wouldn't want to hear the theme song live?
Legends of Azeroth
When I turn on WoW Classic I love listening to the original main theme "Legends of Azeroth". It gives me so many feels and is one of the best music in World of Warcraft. I remember playing vanilla WoW as a kid. It's already a dream come true that Blizzard has given the fandom WoW Classic. An orchestra tour would unite the fandom even more. Regardless of whether a fan prefers WoW Classic or retail, at the end of the day, we all love Warcraft. Music, in general, has the power to unite people, and this is true regardless of our differences. The music in WoW has already pulled us together, and it will continue to make the fandom strong.
Daughter of the Sea
Lament of the Highborne (2019 Version)
Each expansion has famous tracks. Imagine listening to "Way of the Monk" from the Mists of Pandaria (MoP) expansion live. Or how about "Nightsong", a strong and beautiful song from the Cataclysm (Cata) expansion. Wouldn't Jaina's theme song "Daughter of the Sea" give you the chills live? Laura Bailey did an excellent job of conveying Jaina's anguish and regret. When music is really good, it can make you get goosebumps all over your body. I feel the same when I hear "Lament of the Highborne". Patty Mattson is able to capture the anger and pain that Sylvanas has experienced. There's nothing like this song, and it'd be a treat to hear it live.
Anduin's Theme: A World Divided
Warcraft music resonates within your soul. When I listen to "A World Divided", I'm reminded of his father. King Varian was so cool and edgy. He was a great and steadfast leader, who risked his life for his people. It was heart-breaking when the character died in Legion. Listening to Anduin's theme always makes me sad. It's a beautiful song, which is packed with so much grief. It gives us better insight into how Anduin feels. Not every song can capture such a prolific character, and the relationship he shared with his father. It'd be an honor to hear Anduin's theme in a World of Warcraft orchestra concert.
Arthas, my Son
Invincible
These two songs are everything. Wrath of the Lich King (Wrath) was the expansion I started playing WoW. I was already familiar with the Lich King story because of Warcraft III. There are videos on Youtube of various orchestra's playing WoW music throughout the years. These two songs show up often. The Lich King is one of the most iconic characters in Warcraft's history. There's no way we could have an orchestra concert without honoring the king himself.
Wrath had so many memorable tracks. Who can forget entering the Grizzly Hills for the first time and hearing the Nyckelharpa? The zone is a peaceful mountainous region with darkness hiding in the shadows, and the music represented it well.  The Storm Peaks was another Wrath zone I can't forget. It's my favorite zone in the entire game, and it's partly due to the grand soundtrack "Mountains of Thunder". The ambiance of the lightning and thunder mixed with the music gives Storm Peaks a magnificent feel.
Unique Musical Arrangements For The Concert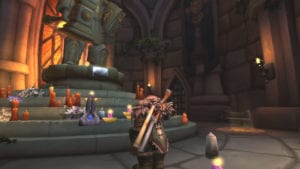 Fans who attend the concert could be treated with special arrangements. There could be WoW orchestra exclusives which you only hear at the concert. We could also preview songs from upcoming expansions. Maybe the orchestra could also play unreleased tracks from the game. The concert would be where you'd hear the music first. Each expansion receives its own version of the main theme song. I'd love to hear the new version of WoW's main theme at each concert.
Let's Imagine The Possibilities: Merchandise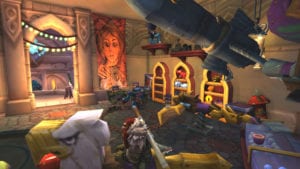 World of Warcraft already has tons of unique merchandise. There are some things I'd love to see more of though. Examples include planners, notebooks, cosmetics, shoes, and more girly stuff in general. I love the Cute but Deadly line by Ju-Ju-Be, but the products are limited. Most of the products are bags, wallets, or stuffed animals.
I'm aware there's more than that, but it's also the only Warcraft theme products that are cute. They're also faction neutral, but it'd be awesome to have cute faction themed stuff too. So many girls and women play WoW. I'd either like to see the Cute but Deadly line expanded or just more adorable WoW products in general besides bags and plush toys. I'm a little off-topic here, but I just wanted to get that off my chest.
Merchandise at a World of Warcraft orchestra concert would obviously be musically themed. I'd love to get an exclusive album only sold at the concert. The concert would have its own t-shirts, and they would say World of Warcraft Orchestra tour. We could have more epic artwork on the shirts featuring our favorite characters.
Merchandise Continued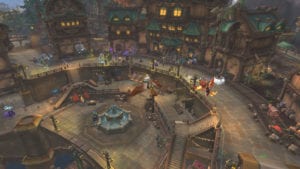 Wouldn't it be awesome if they're in a silhouette? Like if Thrall had a side profile of his face made with music notes, and it's not completely colored in, but you know who it is. Just imagine all the cool accessories you can buy at an orchestra tour. We could purchase artbooks, sheet music, key chains, jewelry, and headwear. I can just see myself grinning as I receive my free poster when I walk into the venue.
We could have a VIP ticket that allows you to meet the WoW composers and developers. Wouldn't it be awesome to take a photo, and spend time with them? What if there was a special ticket where you could attend a party or special dinner with them? Companies that do stuff like this would include Disney, where you can have lunch with an Imagineer. Imagineer's are the angels who make theme parklands and roller coaster.
Blizzard could offer us a chance to hang with the developers. Don't you want to meet WoW's Game Director Ion Hazzikostas? The magic doesn't happen without the Warcraft team. We've got composers, engineers, and artists. There are also the authors who help to craft the lore. It would make the World of Warcraft orchestra concerts something truly special.
World of Warcraft Orchestra Would Give Us A Place For Announcements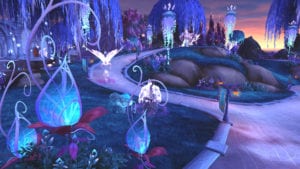 BlizzCon is great because it features all of Blizzard's games. It's a mega-convention where all Blizzard fans meet. I'm not saying WoW shouldn't be at BlizzCon. The franchise is doing fine at the yearly convention. I'm asking for an orchestra tour which is for WoW fans alone. This way we can have more official meetups throughout the year.
An orchestra concert would give Blizzard more places to announce content. World of Warcraft has new content released about every four months. Trailers could be shown first-hand to concert-goers. So it'd be an extra treat for attending the event. Expansion announcements are normally done at BlizzCon, but Blizzard did announce Legion at Gamescom. So it's not impossible for the company to switch it up.
I'd love for Blizzard to announce a new Warcraft movie or a Netflix television show. The cinematics is so good in this game, it's almost criminal. They don't need to wait for an orchestra concert to announce that though. Blizzard can go ahead and announce a movie or TV show at the next BlizzCon. The first Warcraft movie didn't do so well. I saw it and I didn't like the changes to the plot. Some of the actors weren't properly cast. Either way, I'm here for a new attempt at bringing WoW to the big or small screen. It's another 'Shut up and take my money' thing.
An Orchestra Tour Creates More Possibilities For Future WoW Themed Events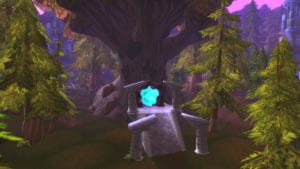 We need more officially licensed events. I'd love to have meet-ups, parties, and competitions. Maybe the WoW ESports could be an excuse for Blizzard to host special events. I'm not talking about in-game events. This is an opportunity to bring us physically together to watch the ESports, cosplay, eat Azerothian inspired dishes, and hang out.
It might make more players excited to watch the events too. Especially if Blizzard includes unique merchandise and prizes. There could even be special food offered at these events. Some could be inspired by the game, and others could be Warcraft themed. Sprinkles could make WoW cupcakes, and Starbucks could have Warcraft themed coffees.
Best Music In World of Warcraft: What's Your Favorite Song?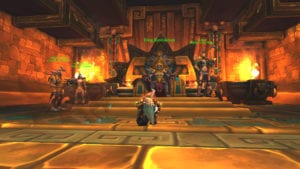 What's your favorite song from World of Warcraft? Leave a comment below. My favorite song is "Mountains of Thunder" from Storm Peaks. It fits the zones' ambiance with all the lightning and thunder because of its grand sound.
Also, if you enjoyed this article, please share the Pinterest pin on this post. Don't forget to use the social media icons to share this article on Twitter and other social media websites.
BlizzCon is next month. Let's speculate about the possible Warcraft expansion leaks. Would a World of Warcraft faction merge be a good thing? If you're working on Pathfinder, check out this post on how to get a reputation faster in WoW.
WoW Classic has been a success. Be sure to visit the best addons in WoW Classic, the difference between WoW Classic and retail, how to make gold in Classic, and the Seven best quest chains in WoW Classic.
Hopefully, someday we do see a World of Warcraft orchestra tour. The music in this game is too good not to have its own show. Maybe Blizzard will get excited about making more money. An orchestra concert tour is sure to make a ton of cash. Thanks for hanging out at my Hearth.
Happy Hunting,
Spyells
Spyells is a published author and blogger. She's played World of Warcraft since the Wrath of the Lich King expansion. Geeking out over Warcraft, Disney, Kingdom Hearts, and Harry Potter is her favorite thing. She enjoys traveling and loves to cook. On most days you can find Spyells in Azeroth exploring it's many wonders and protecting its ancient lands.
Learn more About Spyells Here.