80 SHARES Share on Facebook Tweet Follow us Save Share Share Share Want to know the Seven Best Quest Chains In WoW Classic? Well, it's hard to pin it down to just seven because Classic
Want to know the Seven Best Quest Chains In WoW Classic? Well, it's hard to pin it down to just seven because Classic has so many awesome quest lines.
WoW Classic launches worldwide on August 27th (August 26th for the US). Questing is a large part of the experience. It's where you'll learn the lore (story) first-hand, and where you'll meet other adventures like you. The seven best quest chains in WoW Classic are a great way to experience the world.
You don't want to miss these seven quest chains as you explore Azeroth. Some have great storylines, and others are memorable because they've become community favorites.
Honestly, there are way more than seven awesome quest chains in WoW Classic, but this list will hopefully give you a place to start.
So, let's find out what the seven best quest chains are in WoW Classic.
Affiliate Disclosure: Since I share awesome products with people like you, naturally my content may contain affiliate links for products I use and love. If you take action (i.e. subscribe, make a purchase) after clicking one of these links, I'll earn some coffee money (or game time *gasp*).
As an Amazon Associate, I earn from qualifying purchases. For more information, please refer to Paid for Advertising.com which explains affiliate marketing in more detail.
Feel free to share the Pinterest pin on this post. Thank you!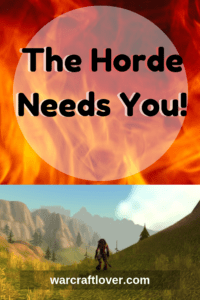 Seven Best Quest Chains in WoW Classic
1. Mankirk's Wife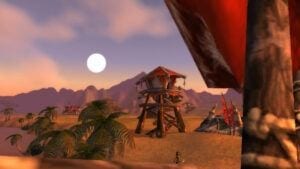 Now, we're going to begin the five best quest chains in WoW Classic with an old favorite, but Mankirk's Wife isn't a long chain. It's worth mentioning because it becomes a running joke within the community. It's a Horde only quest available in the Barrens. You'll find Mankirk at the Crossroads southern entrance. He'll give you two quests, one to kill quillboars and the other to find his wife. Mankirk will tell you a story about how he and his wife were overrun while fighting the quillboars. He lost sight of her and asks you to help him find her. The quest has a sad end, but I won't reveal it so you can discover it for yourself.
2. The Hermit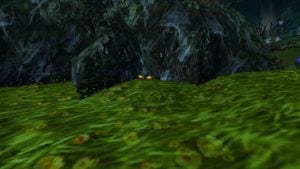 The Hermit is a quest chain that happens in Darkshire in the Alliance zone Duskwood. You need to be level 20 to pick this quest up from Elaine Carevin. She asks you to check a shack on Raven Hill. The old hermit, Abercrombie, resides there and Elaine's concerned because she hasn't heard from him in a while.
Abercrombie, the hermit, sends you on many errands around Duskwood. You'll speak to other residents of Duskwood as you run errands and learn more about his secret. At the end of the quest chain, a very gruesome surprise waits for you, and it will attack the town, where only you and a small army of Night Watch can protect the citizens.
It's a fun quest chain and I won't reveal the gruesome details, so you can have fun discovering them for yourself.
3. Fallen Hero of the Horde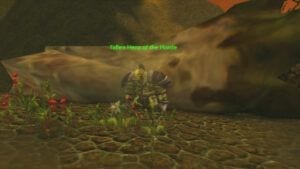 This epic quest chain begins with a neutral Orc NPC, called the Fallen Hero of the Horde, located in the Swamp of Sorrows. The Fallen Hero of the Horde is a large chain with four parts. Both the Horde and the Alliance have different starting quests for the chain, but most of the quest chain is neutral. The NPC stands beside the road which leads out of the swamp into the south, where he warns travelers about the dangers in the Blasted Lands. He and his men were consumed by the horrors which resided within the zone. This chain is about 20 quests long, but it's so worth it just because of the sheer scale of the questline.
Add to your Alliance cache with these JINX World of Warcraft Alliance Knit Socks on Amazon.com.
4. The Missing Diplomat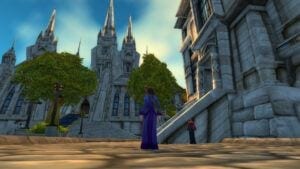 Next in the seven best quest chains in WoW Classic is the Missing Diplomat which is an Alliance quest chain. You pick this up from Thomas an altar boy in the Cathedral of Light in Stormwind. The altar boy tells you that Bishop DeLavey is searching for an adventurer with discretion. The bishop is located in Stormwind Keep. When you arrive you have an audience with Bishop DeLavey. He tells you that a diplomat was sent to Theramore to meet with Jaina Proudmoore, but they never arrived.
He says the king already has people on the case, but he wants to employ his own contacts. So, the bishop hands you a letter and sends you off to speak with Jorgen in the Valley of Heroes. This quest chain spans about three to four levels and will take you through both the Eastern Kingdoms and Kalimdor. It's not to be missed and the ending of the quest chain is exciting, but I won't reveal too much.
5. The Great Masquerade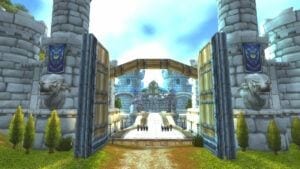 Number 5 in the seven best quest chains in WoW Classic, begins with the Dragonkin Menace quest. It's an Alliance only quest chain, and you must complete this in order to receive the Drakefire Amulet which is the key to Onxyia's Lair. The Great Masquerade will require you to visit Blackrock Depths, take part in a major event in Stormwind City, and raid in Upper Blackrock Spire. It's a long chain but it's so worth doing just for the Stormwind event alone, as it affects the whole area.
6. Hecular's Revenge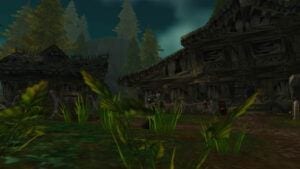 There was no way I could do the seven best quest chains in WoW Classic without including this quest. Hecular's Revenge is a Horde only quest. It's not a long quest chain but it's epic. To do this chain, pick up the first quest 'Hecular's Revenge' from Novice Thaivand in Tarren Mill. He'll ask you to find Hecular's old staff. When you do locate the staff, you'll have to charge it up and then plant it at Hecular's grave. This summons the undead mage into Southshore where he can finally have his revenge, which he takes out on the Alliance. Be sure to check out this quest, especially if there are Alliance players nearby.
7. Linken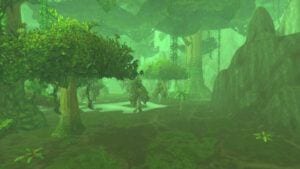 For the final quest chain, in this seven best quest chains in WoW Classic post, we're going to talk about Linken. This questline is a Legend of Zelda reference and you need to be level 47. Linken is in Un'Goro Crater and he's easy to miss. Begin the questline at a wrecked raft, which is located along the shore of a small pond in the northeast part of Un'Goro. This quest is one of those awesome chains which takes you to more than one zone. You'll travel throughout Kalimdor as you follow the trail from the raft.
There are many side quests to complete within the chain, but you'll be awarded a lot of experience. It's a huge quest line and feels epic. Eventually, the quest will send you to Winterspring, which only has one pathway accessing it. This path is overrun by hostile furblogs, so you'll want to be careful.
Now you can show your Horde pride with this JINX World of Warcraft Horde Pride Zip-Up Hoodie on Amazon.com.
Seven Best Quest Chains in WoW Classic: The Story Isn't Over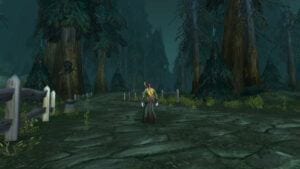 If you enjoyed this article please remember to share the Pinterest pin on this post. Also, don't forget to share this post on social media with the widgets on the sidebar and the bottom of this post.
Who is the Jailer in World of Warcraft? Should the best music in World of Warcraft have its own orchestra tour? BlizzCon 2019 Virtual Tickets are on sale. Also, Blizzard has finally given us a WoW Classic Layering Update. Be sure to check out the greatest gift guide for World of Warcraft fans. Don't miss the best gift guide for Video Gamers. Visit the best addons in WoW Classic, How to make gold in WoW Classic, the difference between WoW Classic and retail, and the most interesting zones in WoW Classic.
Blizzard is planning to release content for WoW Classic in six patches. Their goal is to replicate Vanilla WoW's release schedule as closely as possible. The development team also did a very informative interview about WoW Classic, and it's a must-read.
What was your favorite quest chain from Vanilla WoW? Are you excited to do the questline again? Leave a comment below with your thoughts.
Thanks for hanging out at my hearth. Happy Hunting!
Spyells
Spyells is a published author and blogger. She's played World of Warcraft since the Wrath of the Lich King expansion. Geeking out over Warcraft, Disney, Kingdom Hearts, and Harry Potter is her favorite thing. She enjoys traveling and loves to cook. On most days you can find Spyells in Azeroth exploring it's many wonders and protecting its ancient lands.
Learn more About Spyells Here.